Get Rid Of The Unwanted and Unbearable Back Pain With This Intelligent Waist Back Massager!
Introducing the Intelligent Waist Back Massager which is exquisitely designed in an infrared heating technology that allows you to get rid of unwanted and unbearable back or muscle pain. The curved surface engineering design is close to the lumbar spine curve, the top is stretched, and the 5 lumbar vertebrae are fully opened.
Key-Benefits:
✔️ Promote blood circulation.
✔️ Relieve waist muscle fatigue.
✔️ Reducing lumbar and back pain.
✔️ Reasonable support for the waist.
✔️ Infrared heating technology.
✔️ Vibration massage design on both sides.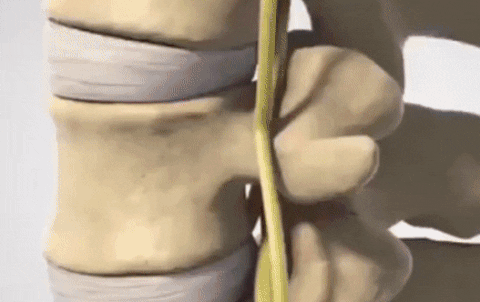 According to the body's spinal muscle structure, through the smart air pressure, stretching program, through continuous deflation and aerated massage and pressing muscles to relieve fatigue, thereby achieving waist stretching and real decompression. You can use this intelligent waist massager wherever you need to relax.
This controllable airbag can be freely adjusted for height operation. The ergonomic curve design provides reasonable support for the waist so you can feel more comfortable while using this massager.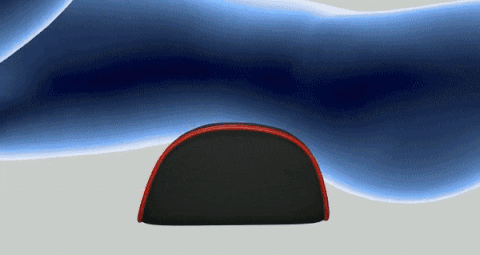 FEATURES:
INTELLIGENT TRACTION FUNCTION:

 

Using dynamic reciprocating traction function, pushing the lumbar vertebra upwards, traction and stretching the lumbar vertebrae and muscles, relieving lumbar muscle fatigue, and reducing lumbar and back pain. 
TWO AUTOMATIC TRACTION MODES:Different traction height design, users choose the mode that suits them and choose to turn on or off the heating function and vibration massage function. 
EFFECTIVE PAIN RELIEF:

 

The lumbar traction device which is especially valuable for back pain relief by rhythmic reciprocating traction. It is intended to provide lumbar traction and relaxing massage at home.
MANUAL TRACTION MODE: The user can manually adjust the traction height according to his or her comfort level, choose to turn on or off the heating function and vibration massage function.
OVERHEATING PROTECTION:

 

Automatic shutdown when the use temperature rises to a certain temperature.
---